Our Selling and Buying Plans Ensure You Meet Your Real Estate Goals
Find Out How These Plans Result in More Value For You
86% of the houses on the market in Austin did NOT sell last month. How do you make sure your home will be one that gets sold?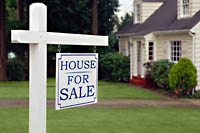 Tired of working with Realtors, who can't tell you what they will do to earn their commission?
Promises don't sell houses. Proven processes sell houses. Shouldn't your Realtor give you a plan to sell your home including their detailed budget of time and money to accomplish this and earn their commission?
Do you know the steps to prevent a buyer from taking advantage of you this buyer's market and negotiate your equity away?
Properly positioning your home enables serious buyer offers and eliminates on-going price negoitations. This typically saves thousands of dollars for the owner. A seller can mitigate these issues up front with proper positioning of their home.
84% of home buyers are searching for their new home on-line. Are you familar with the best internet marketing techiques to sell your home?
Do you know which websites drive the most home buyer traffic? Do you know how to differentiate your home from the thousands of others on these sites? With knowledgable on-line marketing your home can be seen 10 times more often increasing demand for your home.

There are buyers right now ready to buy the right house. Why not make your home the one they will buy?
Since on-line marketing is critical to maximizing exposure, I incorporate the most power on-line marketing tools available, which very few Realtors in Austin use.
I will share with you my committment and my budget to get your home sold. I have unique expertise in positioning, on-line marketing, and negoitations, enables you to sell your home from knowledge and strength. This maximizes your financial result.
If you are ready to get your home sold using proven processes or would like more information on our systems and services, please contact me and let's get started!
The following articles are a great place to start if you're looking for information about the sales process and how you can get more for your home when you decide to sell.